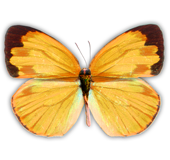 Response Regarding the Novel Coronavirus Disease
---
ILAS response to COVID-19 (coronavirus)
For students
Strengthening of Measures to Prevent the Spread of Infection (2020/12/1)
For more details, please vist here.

NUCT Tutorial for Students (PDF)
For faculty
Guide for online lecture
Teaching tips for first-time lecturers
The site provides some teaching tips for online lecturers. We will provide such a guide here.
You will learn the new NUCT and Zoom. We will also introduce CANVAS, Vidyo, and Meikai-kun.
The workshop will be streaming online using Zoom and Vidyo.
Handout slide
We update the slide reflecting the questions we received at the workshop.

Finding "Global Access" allowed courses (March 31)
Zoom security : To avoid Zoombombing (March 31)

The instructors who would like to change the way of your name appearing on NUCT, please contact the staff at the General Affairs Section of your school.

According to the Information Strategy Office, MS Teams may face infringement on the university security policy. Please use Zoom or Vidyo instead.

Additional guides
NUCT Tutorial for Instructor (PDF)
NUCT Tutorial for Students (PDF)
Inquiries regarding the workshop, please contact us at hlc (at) ilas (dot) nagoya-u.ac.jp.
---
Useful information
At 15: 00 -16: 00 on Monday, March 23, the course will be held remotely using the Zoom online video conferencing system. This is a recommended course for teachers.

You can learn more about the new NUCT and Zoom. Also, you can actually use Zoom, so you can imagine what a lecture using Zoom would look like.

Documentation is available at NUCT.
Prestation videos are also available, but all are in Japanase.